We are a member of the Polish Association of Developer Companies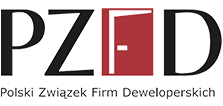 We realize dreams about your own home. Our goal is to create a friendly investment in the surroundings of the forest "Kabacki". We strive to offer our customers technologies that are friendly to people and the environment. As an investor, and also a general contractor, we carry out the work process comprehensively.
An experienced team of engineers, managers and specialists manages the whole investment process. Carefully developed KPconcept standards guarantee high quality of our investments as well as professional care in the entire purchasing process. We give our clients a complete sense of security and we always provide substantive support.
WE SUPPORT THE IDEA OF VOLUNTEER BLOOD DONATION AND THE ACQUIRE OF STEM CELL DONORS
Architects
Architects
Architects from the best studios ensure that the premises meet the latest trends and are maximally functional. Additionally, thanks to the cooperation with our Partners, at the stage of finishing the premises we give the possibility to take advantage of the support of interior designers.
managers
managers
An experienced team of managers supervises the process of building, selling and transferring the property. In addition, they take care of all issues indirectly related to the functioning of the housing estate, such as negotiations with local governments on access roads.
specialists
specialists
Our specialists are responsible for specific sections of work related to both segment construction and customer service. It is thanks to them that we can help you in many troublesome matters!
Check by what standards we implement investments
More information and regulations of our offer You can find under the tab offer.